kssmallguy




MAIN LANGUAGE:

: ENGLISH


Posts

: 2


Location

: Kansas, united states


Subject: Greetings from a real life small person Wed Sep 13 2017, 00:03

---

Hi... my name is Darren, i'm a small person in real life... midget if you will.  Most people like me want to be normal size, but I love being small, wish I could be smaller.  My size gives me the unique chance to experience some things most people cannot.. when I can find a willing play mate lol.  I am about 26" tall and weigh about 25 pounds.  

As for my preferences, if I could be smaller, like an inch or so I am wild about unaware stuff.  Getting lost in food or mixed up with food and eaten is a fav.  I am also a big fan of transformation... being an item like a bra would be awesome.

For real life stuff, I am small enough to fit in many places, trash cans, washers and dryers, drawers etc.  Always wanted to be carried in a purse, backpack, gym bag.. something like that and have it be as though I'm not there or just an object.  Go around other people and they don't know i'm in there.  I have had many adventures that I may write about later.  If you want to chat please let me know!  Glad to be here!
Amicitia
Goddess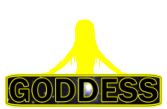 MAIN LANGUAGE:

: German


Posts

: 44


Subject: Re: Greetings from a real life small person Wed Sep 13 2017, 20:27

---

Welcome to SRP.

Please enjoy your stay -smile-
kssmallguy




MAIN LANGUAGE:

: ENGLISH


Posts

: 2


Location

: Kansas, united states


Subject: Re: Greetings from a real life small person Tue Oct 03 2017, 00:33

---

What I can't understand is why I cannot find someone that will actually play with me. All I can find is women who want me to be a baby, which can be fun but I want to do more, much more. They are always worried about hurting me. Grrrr
Crumb
Tiny Male






MAIN LANGUAGE:

: German, Engl


Age

: 32


Posts

: 301


Location

: Underneath you :P /Standard Size: 0.5 /More info on my status page in my Dairy


Zodiac

:


Subject: Re: Greetings from a real life small person Mon Oct 09 2017, 17:14

---

you can be sure there are "careless" ladies out there too
Sponsored content

Subject: Re: Greetings from a real life small person

---