Haile
Giantess





MAIN LANGUAGE:

: ENGLISH


Age

: 22


Posts

: 175


Location

: Undisclosed, Earth


Zodiac

:


Subject: Haile's Worlds - Ideas Fri Jan 10 2014, 22:39

---

Alright, so as many of you might know, I am a writer aspiring to become an author (by getting published one day). For practice I would like to start writing again, short stories and things. Practice helps my vocabulary, creative mind, and all that great stuff that's been hidden behind a massive wall called Writers Block for the past 4 years. I am trying to break through this, and I could use all the help I can get!

So, you know who I am, and you want to help. Great! This is what I need, as far as help goes.

Characters.
Name, age, height, simple physical description (such as hair, skin, eye colour; body type; distinguishing markings; subtle details like freckles, braces, pianists hands or violinists fingers, specific shapes, etc), simple personality description (funny, serious, sad, moody, crazy, violent, gentle, brainy, slow, hyper, spaz, evil, good, etc), simple style description (what kind of clothes do they wear, what kind of stuff do they like).

I need LOTS of characters. So, if you want to throw in a character you can think up on the fly that'd be great, or if you want to throw in your main character, I could use them. Of course you can add cavaets like, "I want her to be x and do y." or "I want him to have z and say b." You don't need to give me a book, and you don't need to give me a blurb. You can write anything you want in here to help me out.

Ideas.
Do you want to see two characters do something specific? Do you want to know what would happen if your character did something to another? Perhaps you'd like to throw out a topic and give me some simple parameters? Maybe you want to see something exactly like you want? It doesn't matter, any idea can help. I can't do them all, obviously. There are limitations to my talents, but I am looking to become a better writer, so give me some challenges and I'd love to do them. It'd be interesting to see what you want and how I can deliver.

If anyone actually gives me anything in either category above, I'll make a new topic for all of my work, and we can talk about it there. This thread should be reserved for requests, ideas, or just general advice or help. Critiques should go in the other post when it comes. I really hope to start making some real content, even if it isn't canon, for this community. So, what do you say? Do you want to help?
--HK
Akriu
Goddess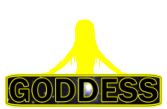 MAIN LANGUAGE:

: ENGLISH


Posts

: 112


Subject: Re: Haile's Worlds - Ideas Sat Jan 11 2014, 00:13

---

Oh I do like this idea. If I come up with something I'll let you know. Seeing other writers take my ideas and form it into their own is always quite interesting. Plus you never know what someone might put down. Myself would probably be something twisted. Though who doesn't like a good suspense story? Well good luck with your stories. Can't wait to read them.
Tabithia
Giantess





MAIN LANGUAGE:

: ENGLISH


Age

: 27


Posts

: 68


Location

: Hiding in the trees


Zodiac

:


Subject: Re: Haile's Worlds - Ideas Sat Jan 11 2014, 13:37

---

Akriu, my bet is that you're ideas would be death related to tinies.

I believe in you Haile! I cant wait to see if you do get published
Sensuna
Fun Sized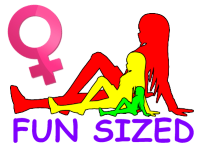 MAIN LANGUAGE:

: ENGLISH


Age

: 24


Posts

: 80


Location

: the shadows


Zodiac

:

Subject: Re: Haile's Worlds - Ideas Sat Jan 11 2014, 22:06

---

lets get some actual idea's flowing here, and not just kind words.

story ideas:

a shrunken female in fairy village, the fairies would be giantess in comparison to her. and she would be trying to find a way to get out safely, or maybe find someone to care for her.

shrunken sibling story. older or younger sister shrinks or is born tiny. can show an event, or how they live their life in their tiny state. alternate idea, make it an age reduction story, where the older sibling starts to age backwards.

girl shrinks in locker room during gym class or alternatively at like a Y.M.C.A or something.

universe concept:

an idea I had for a reality. in this reality, humanity evolved to have instead or male and female, a set called Adams and Eves. an Adam is amazonian in appearance ranging about 5'8" to close to 8' and act as the X Y of the species. they have male genitalia, but can also produce milk and young if the egg is placed into a womb inside their body, this womb was originally thought to used in earlier evolved members of the species, but was eventually removed from their systems allowing it to lay dormant until science allowed it to be accessed. this is necessary because of the Eves in the population there are only about two Eves to every twelve Adams. Eves are much smaller than Adams, their average height being around 4' to 5' they have more pointed ears than Adams, and are covered in tribal like markings that glow a color depending on their current emotions. it has been discovered that no two Eves have ever had the same marking on their bodies. fortunately for Eves, their bodies are very durable and seem to be able to take a beating without much damage. another issue with the eves, is that they go into cycles of heat once a year, this is the only time they can conceive child, and they usually have to leave work or school during this time because of a strong hormone that there body releases.

will probably post more original ideas later, hope this can get you started.
Sponsored content

Subject: Re: Haile's Worlds - Ideas

---